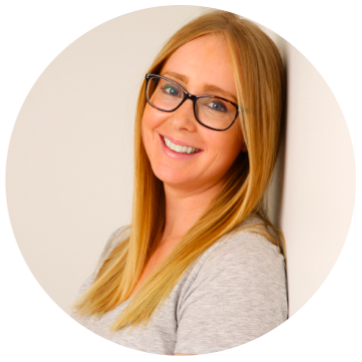 Sarah Gibbs
Director | Senior Occupational Therapist
Sarah is an experienced, fun and passionate Occupational Therapist. She has many years experience providing therapy to young children and their families in both the public and private sector. Sarah has a longstanding interest in Autism Spectrum Disorder, Motor Dyspraxia (DCD), Sensory Processing Difficulties, Specific Learning Disorders and Mealtime Challenges.
Sarah furthered her interest in Mental Health by completing the Developmental Psychiatry Course through the Mindful Centre for Training and Research in Developmental Health. She is registered with Medicare to provide therapy under the Better Access/GP Mental Health Care Plan and Chronic Disease Management Plan. She has a passion for professional development and providing education to undergraduate students. Sarah has completed many courses and training programs including Parenting Preschoolers with Autism, Tuning Into Kids, Sequential-Oral-Sensory (SOS) approach to feeding, Autism Diagnostic Observation Schedule (ADOS), MORE Sensory Mealtimes, DIR/ Floortime and Making Sense of the Senses. Additionally she has presented at the Victorian Down Syndrome Conference and was joint presenter at Victorian Autism Conference. Sarah is a warm, enthusiastic, reliable and approachable therapist who has helped children to achieve incredible development.
Sarah Lovegott
Occupational Therapist
Sarah has been practicing as an Occupational Therapist for 6 years. She currently works part-time at a Special Development School and has worked at a specialist clinic for children with Cerebral Palsy. She is skilled in assessment of movement and sensory challenges for children with complex movement disorders including Cerebral Palsy. She has years of experience writing ENQ reports for children applying for support during the school years (PSD applications). Sarah is able to complete home and environmental assessments to prescribe appropriate equipment and/or modifications. She has worked as an NDIA provider including liaising with planners, writing reviews, sourcing funding and delivering therapy.
Sarah has an interest in Autism Spectrum Disorder, Sensory processing difficulties and fussy eating.
Sarah Leigh
Paediatric Occupational Therapist | Not seeing clients at this stage
Sarah is an Occupational Therapist who trained at La Trobe University in Melbourne and since has been working in Private Practice and for the Department of Education and Early Childhood Development. This includes Special Development Schools and early development education settings. Sarah has a strong interest in Autism Spectrum Disorder, Learning Disorders including Dysgraphia, social/emotional difficulties, Intellectual Disability and Sensory processing.
Sarah is trained in the Wilbarger brushing protocol, oral tactile techniques, multi-sensory approaches to handwriting and Learn to Play program. She is experienced in tailoring sensory schedules, developing handwriting skills and building social engagement and attunement using principles from Intensive Interaction and DIR/Floortime frameworks. Sarah is registered with Medicare to provide Focused Psychological Strategies under the Better Access/GP Mental Health Care Plan and Chronic Disease Management Plan.
Mary Gonzales
Occupational Therapist
Mary is an enthusiastic Occupational Therapist and has had several years experience working with primary and secondary school aged-children diagnosed with Intellectual Disability, Behavioural and Learning difficulties, Autism Spectrum Disorder and complex Physical impairments. She currently works full time at a specialist school in Melton.
Mary is a qualified SWEP prescriber, assisting families with equipment prescriptions and is experienced in providing assessment and intervention for motor development, sensory processing and overall self-care skills. Mary also conducts assessments and ENQ report writing to support children applying for PSD funding at school.
Mary completed Professional Development in Learn to Play, Sensory Processing, Autism Spectrum, Team teach, Positive Behaviour Support, Duchenne muscular dystrophy and Augmentative and Alternative Communication (AAC).
Mary is a caring and down to earth therapist who believes in the importance of family centred practice, the provision of a holistic approach to therapy and loves to explore creative ways to provide meaningful engagement.
Vicki Andrew
Occupational Therapist
Vicki has been providing Occupational Therapy services for approximately 30 years.  She has worked in the public and private practice sector providing therapy across all age ranges, and in a wide variety of areas.  Over the last 15 years she has set up and managed a public multidisciplinary paediatric clinic for children aged 0-18 years, and worked as a consultant for NDIS clients with multiple complex disabilities. She believes in delivering person centered, family focused services of the highest quality. Her past experience has included working in early intervention, school settings (kindergarten, primary, secondary and specialist), disability services organisations, private practice, community health and local government.
Vicki has skills in multiple areas, including assessment and intervention in Autism Spectrum Disorder, Learning Disorders, global developmental delay, Intellectual Disability, Sensory Processing problems, brain injury, Dementia and other conditions of aged care, positive behaviour support practices, and complex multiple disability support services.  She is also able to provide workplace and environmental assessments, and is a registered SWEP prescriber, assisting people with equipment prescriptions.  She has completed many courses and training programs including Positive Behaviour Support programs, Parenting Preschoolers with Autism, Autism Diagnostic Observation Schedule (ADOS) and others. She is experienced in tailoring therapy for sensory processing challenges, handwriting difficulties and social skills.
She lives locally and loves being a parent to adult children, adult step-children, and her 8-year-old son.  She is very connected to the local community.  Vicki is registered with Medicare to provide services under an Enhanced Primary Care plan.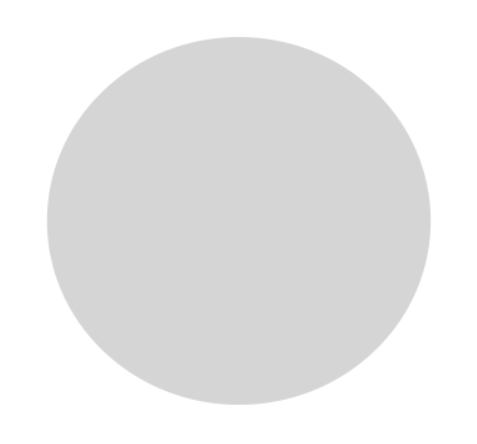 TBC
Occupational Therapist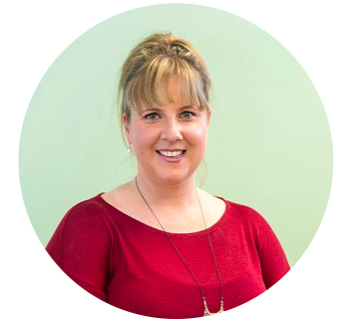 Tara Stafford
Speech Pathologist

Tara is an experienced and talented Speech Pathologist. She has worked at a variety of schools, early intervention services and community health centres here and in the UK. Tara has worked in public health co-ordinating an Autism Assessment Team as well as leading parent education programs. Tara is experienced in assessment and therapy for children who are on the Autism Spectrum and children who present with Language and Communication delays. Tara is trained to run a variety of programs such as Social skills groups, BLADES, PECS, Hanen It Takes Two to Talk and Hanen More than Words.
Rebecca Cosentino
Speech Pathologist

Rebecca is a qualified Speech Pathologist, who has also completed the Bachelor of Psychological Science with Honours. Her Honours thesis investigated the relationship between sleep, behaviour and executive function in children with autism spectrum disorder. Rebecca has extensive experience working with children with autism spectrum disorder.
For the last three years, Rebecca has worked as an Applied Behaviour Analysis (ABA) therapist, delivering home and centre-based programs to children with autism spectrum disorder.  In this role, Rebecca has been responsible for behaviour management, reducing fussy eating, increasing social skills, reducing vocal stereotypy, stimulating language development and implementing aided and unaided alternative communication systems. Rebecca also has experience implementing the Lidcombe Program and assessing and providing therapy to children presenting with speech and literacy difficulties. Rebecca has a vested interest in language delays, vocal stereotypy and stuttering. She is motivated to develop group programs for children of various ages to stimulate language development and build on their social skills.
Careers
At IYAH we pride ourselves on our a culture of inclusiveness and integrity.
We share values of compassion and honesty and excellence in care. Interested joining our team?
Get in touch at info@iyah.com.au